Tile Effect Vinyl Flooring
Carpet Corner offers lots of great high-quality options when it comes to tile effect vinyl flooring. With this style of vinyl, you will be able to easily update your home with a great new look. Ultimately, tile effect vinyl is very realistic allowing you to enjoy all the visual benefits from a vinyl floor as if it were real tiles!
At Carpet Corner you will find tile effect vinyl flooring in various designs to fit your personal style and theme of your home.
Choosing vinyl flooring instead of the real tiles brings lots of advantages. For example, tile effect vinyl is very easy to clean and maintain, allowing the whole process to be effortless. And, of course, the best reason to choose vinyl for your flooring is the price.
Tile effect vinyl flooring is very affordable and much cheaper than what a full floor of actual tiles would cost. So, if you're happy with the look this makes vinyl a win-win situation.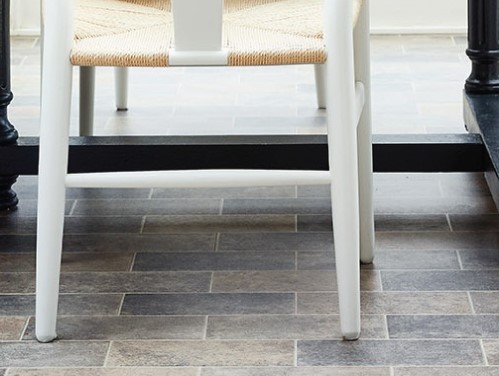 Buy Tile Effect Vinyl near me!
We stock all kinds of tile vinyl, meaning whether you have a high or low budget for your floor we have something just for you. And, you can ask any vinyl related questions to our experienced flooring team it is advice you need!
All of the tile effect vinyl we stock looks authentic, and there are many designs in all kinds of colours. Therefore, you can match your new flooring with a colour theme you have going on in the room!
Carpet Corner knows you'll love the final result of a vinyl floor installation. And, you can get these great looks at the best prices.
So, waste no time and visit us today to see what kinds of tile vinyl floors we have to offer.
Our Suppliers
Suppliers of tile effect vinyl flooring to Bury, Bolton, Manchester, Oldham, Rochdale, Salford, Stockport, Tameside, Trafford, and Wigan