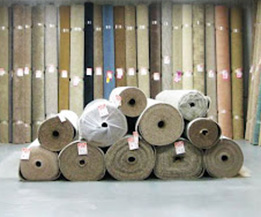 Roll-end carpets also called Remnants and Off Cuts, are an amazing option for any home where possible. This is because. they are pre-cut carpets of the exact same quality as carpets on the roll. But, at a much more affordable price, and of course great quality.
Always a bargain buy. Roll ends are perfect for both new homeowners and family homes alike. Surprisingly, you can still have a decent amount of choice as you would have with a standard carpet purchase.
Our roll ends and remnants are superb quality at amazing prices and are available for instant collection or fitting. Additionally, you can grab all the carpet accessories you need and choose a good underlay from our range.
Buy Roll-End Carpets, Remnants & Off-Cuts Carpet near me
We also have a massive selection of 5 metre width roll ends for those larger size rooms. Most of our roll ends and remnants can also be fitted on Hall, Stairs & Landings.
Roll Ends are popular, not just for their price, but for the convenience of them, as you will be able to take them away immediately, no need to wait on deliveries, and meaning that the Carpet Corner installation team will be able to update your flooring much sooner, all for a cheaper price without sacrificing quality.
Carpet Corner has been operating in Greater Manchester for over 50 years, having a passionate team, with exceptional customer service and expert knowledge on flooring to make sure that your carpet is made to last.
The best way to buy quality carpets cheap!
Here at Carpet Corner, we have hundreds of room size Roll Ends and Remnant carpet to fit rooms large and small, with many of these at well under £100, our amazing Factory Clearance Roll Ends represent excellent value for money as we clear surplus and discontinued rolls from the UK and Europe's largest manufacturers.
Carpet Corner won't be beaten on prices or quality, having a wide selection of flooring, of all different colours, designs and price ranges for you to choose from, so we can ensure you that you will find the carpet that is right for you!
Why not call in and see us soon! to see our Roll-End Carpets, Remnants & Off-Cuts Carpet stock
Carpets | Laminate | Project Flooring | Vinyl Flooring | Luxury Vinyl Tiles | Blinds | Artificial Grass
PLEASE TAKE A LOOK AT OUR CUSTOMER COMMENTS BY CLICKING HERE