Leoline Residential Vinyl Flooring
Leoline Residential flooring strives to create vinyl flooring that makes your home a more charming, comfortable, and easier place to be.
Leoline floors are made at a state-of-the-art factory in Belgium. With an on-site wind farm and recycling their waste, it is one of the world's most efficient vinyl flooring factories. Leoline manufactures their floors to the highest quality, we are confident that a floor from this well-established manufacturer is a great investment for your home.
Leoline – beautiful flooring with all the added benefits
When you choose Leoline, you won't just be choosing quality. Their wonderful recreations of nature's wonderful organic patterns, textures, and colours, can add a unique and beautiful style to your home with ease.
As well as this, the added comfort, warmth, and noise reduction paired alongside their floorings low maintenance properties, makes it easy to see why Leoline floors are such a popular choice for many homes.
What makes Leoline Vinyl flooring different?
Leoline isn't just ordinary vinyl flooring, it's a special type known as heterogeneous vinyl. This specific form of layers gives their flooring many advantages such as:
Enhanced protection with a protective PU lacquer (Super guard)
Lasting wear layer
Exclusive high-quality designs
Tunable performance
By adjusting the thickness of the wear layer and the thickness and density of the PVC foam backing, Leoline flooring can be 'tuned' by its experts to perform certain duties better. Subsequently, there are Leoline floors that are better at sound reduction or provide increased recovery from furniture indents in busy spaces for example.
Their ability to alter their products according to different people's needs and preferences, allows them to provide ranges that can benefit all types of homes.
Leoline makes long-lasting and easy to maintain flooring
Leoline's range of flooring is easy to clean and comes with the perks of low maintenance properties.
Floors within the Leoline collection feature their Superguard protective PU lacquer. This protective layer forms a lasting coating on the surface of the floor, allowing you to wipe away any spills, without causing permanent damage. Moreover, this layer even enables stubborn scuffs and marks to be removed with water and a diluted cleaning solution.
Keeping on top of regular cleaning of your Leoline Vinyl flooring will protect your floor coverings for longer and keep them in excellent shape.
Leoline – Dependable vinyl flooring for years to come
Depending on how well you maintain your new Leoline flooring and the amount of foot traffic it comes into contact with. Leoline flooring can be massively long-lasting, which is reflected within their warranty!
Leoline's warranty covers your floor wearing out under normal domestic conditions, however, their lengthy warranties, some as long as 20 years, give you peace of mind that you'll be looked after for years to come in the unlikely instance you should have a problem with your floor!
Carpets | Laminate | Project Flooring | Vinyl Flooring | Luxury Vinyl Tiles | Blinds | Artificial Grass
leoline ESTIMATEs & Vinyl flooring QUOTES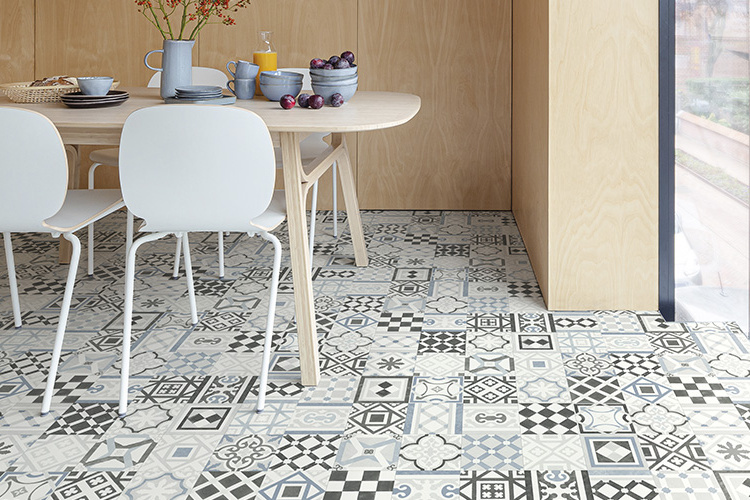 Whether you are a new homeowner looking to add a new lease of life to your property or simply want to style up the home you already live in, Carpet Corner has vinyl flooring of all colours, patterns and price ranges. A simple quote can help you begin putting your vision into action!
Why not call in and see US about leoline soon!
For a cost effective and high-quality flooring quote for new Leoline Residential Vinyl Flooring and fitting!
Carpets | Laminate | Project Flooring | Vinyl Flooring | Luxury Vinyl Tiles | Blinds | Artificial Grass
PLEASE TAKE A LOOK AT OUR CUSTOMER COMMENTS BY CLICKING HERE
Our Suppliers
Suppliers of quality vinyl floors to Bury, Bolton, Manchester, Oldham, Rochdale, Salford, Stockport, Tameside, Trafford, and Wigan