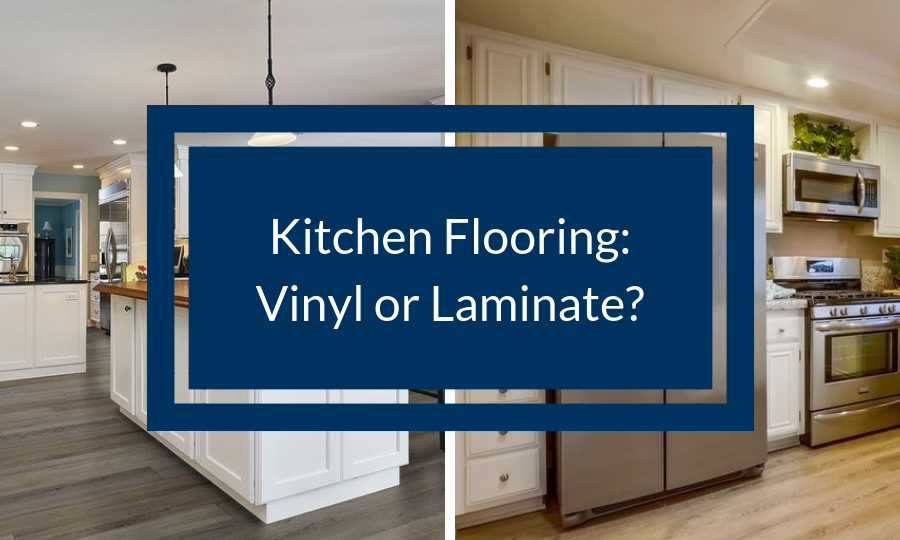 When it is time for a new floor, which flooring is better laminate or vinyl flooring? Ultimately, questions like; what lasts longer vinyl or laminate? What is the advantage, what are the disadvantages of these types of flooring?
Therefore, we thought we should provide some information on Laminate Flooring Vs Vinyl Flooring. In other words, we will cover topics on what flooring adds the most value to a home, and which type of floors scratch easily?
So, let's have a look at Laminate Flooring Vs Vinyl Flooring
Laminate flooring from Carpet Corner
Laminate flooring designs have come a long way, to the point that it's often difficult to distinguish between real wood and Laminates. Especially, with laminate boards that have textured surfaces and grooves put into the planks.
We supply a large selection of laminated flooring suitable for most areas of your home. So, you can choose from a wide range of wood effects and tile effect laminate all at affordable prices.
Can laminate flooring can be classed as the perfect flooring solution? Well, it is available in many colours, with loads of designs and styles. Plus, quality laminate should be fully scratch-resistant and easy to maintain. This means your floors are always going to look great.
Wood effect laminate flooring
Wood effect laminate flooring is our best seller. The natural and rich tones of wood laminate really work well in any area of the house. Choose from several colours, finishes, and textures to match the character of your home – including maple, walnut, teak, pine, and oak.
Tile effect laminate flooring
Tile effect laminate flooring is ideal for making a big impression at a low price. Instantly get the look of retro Victorian tile flooring or ultra-modern concrete, with the convenience and value of laminate flooring.
When it comes to laying the laminate flooring, it is easy to install if you use a click-together range. However, we also offer an expert fitting service by qualified tradesmen to enable you to buy with confidence and have your flooring fitted by an expert.
Vinyl Flooring and Vinyl Tiles
In our vinyl flooring showroom in Manchester, you will find an extensive array of modern vinyl designs and colours at great prices. And is available either off the roll for immediate fitting or to special order from our sample area within our showroom.
Thus, you can enjoy the excellent barefoot sensation, comfort, and warmth of a beautiful Vinyl floor. And it is good to note that most of the vinyl flooring is slip-resistant and waterproof.
Whether you are looking for classic, traditional, or modern vinyl or range means we can provide luxury Vinyl Flooring for every room in the house.
Bathrooms & Wet room Floors
Vinyl is water-resistant and easy to clean, so will keep you safe from slips and germs in bathrooms. Additionally, bathroom vinyl flooring is durable, easy to clean and practical as well as stylish.
Entrance Halls & Living Area Floors
Why not have your hallway or lounge fitted with a beautiful vinyl floor? If so, we recommend you opt for a hardwearing vinyl that is easy to clean that will be able to take the pressure of rooms that you use most.
Kitchen Floors
Kitchen vinyl comes in all styles to suit every kitchen and is also hygienic and very hardwearing. Plus, kitchen vinyl is easy to clean, and most cooking spills simply wipe away leaving your floor fresh and clean.
Bedroom Floors
Install a floor that is smooth underfoot but offers warmth, so you get a luxurious feeling in the bedroom. Our superb range of colours, styles, and surface textures are ideal for personalising your bedroom and they absorb noise very well which is a great help too.
Kids Bedrooms and Playroom Floors
It's best to install a floor that is safe, tough, and easy to clean in a child's room. We think vinyl is perfect for daytime fun and is quickly cleaned to keep the area hygienic. Plus, Vinyl floors will absorb sound and provide warmth and comfort for children to sit, walk or crawl on.
Laminate Flooring Vs Vinyl Flooring
So, to sum up, both flooring options are popular because of their versatility and durability in the home. We would suggest you call in and look at the options available; then we can match the best type of flooring to the needs of your home.
Why not call in and see us soon!
Carpets | Laminate | Project Flooring | Vinyl Flooring | Luxury Vinyl Tiles | Blinds | Artificial Grass
PLEASE TAKE A LOOK AT OUR CUSTOMER COMMENTS BY CLICKING HERE