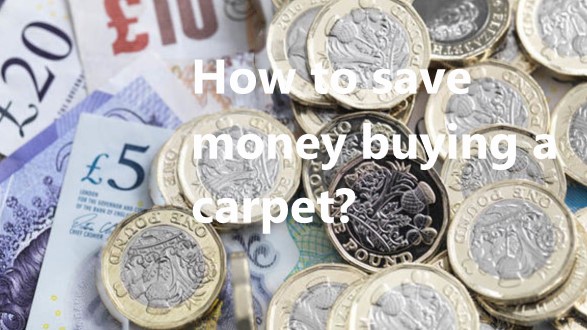 If your feeling the pinch, or just dont want to pay lots of cash for a carpet our article today shows just how you can save money when buying a carpet? Plus, what to look out for when buying new carpets on a budget.
Fundementaly, the first thing to look at is choose the right carpet material. And, the this means that you only buy the quality levels you need for each part of your home. In other words, don't buy a more expensive fiber than you actually need. …
Look at Carpet sales Near me
If you can, wait for carpet sales and promotions before buying from a high street retailer. Or, take a look at Carpet Corner we have discounted rolls of Carpets and Carpet underlay always in stock, together with over 1,000 samples in our Manchester carpet showroom.
Our showroom offers an unbeatable choice of carpets to suit any room in the home, ranging from Hard Wearing Berber Carpets, Stain Resistant Carpets, Sumptuous Saxony Carpets and Luxury Wool Carpets. And, our prices range from just £2.99 to over £50 per square metre and all Carpets of beautiful quality but still cheap carpets in Manchester.
Buy ROLL-ENDS / REMNANTS / OFF-CUTS
We have hundreds of room sized roll ends and carpet remnants to fit rooms large and small, with many of these at well under £100. Ultimately, roll ends offer excellent value for money, as your getting the remnannts of a quality installation that outherwise would of been thrown away. So be on the look-out for:
Remnants: Most carpet stores have a section with pieces left from the end of rolls, which are often discounted. You might get lucky and find one that is the right size for your space.
Carpet trimmings and offcuts: These can be used to make doormats and rugs, or to carpet the inside of cupboards. They're also handy if you haven't quite decided where to put your furniture yet – place them underneath the legs to avoid squashing the pile while you try out different locations.
Door trims and gripper rods: You can re-use your existing accessories if they're in good enough condition.
Underlay: Sourcing the underlay separately might be cheaper from another supplier.
Discontinued stock: Carpets that are being discontinued often have price reductions. Make sure you have a back-up option or time to go back to the drawing board if the carpet sells out before you order, though. Looking after your new carpet.
Carpet Fitting
One way to save money is on the istallation of a new carpet. This means you would buy a carpet supply only and fit yourself or find your own fitter. However, theres always a risk of an ameatuer carpet installation resulting in a poorly fitted carpet. For this reason, we always recommend you leave carpet installation to the pros.
However, there are some labour saving ideas, that will reduce your carpet fitters cost like:
Prepare the room and rip up the old carpets and flooring yourself. I know it sounds obvious but ripping up your own carpet or old flooring and disposing of it safely yourself will save you monet. Most large carpet retailers will charge for the privilege, so just do it yourself.
Move your own furniture. Again, this sounds so obvious, but honestly ask any carpet fitter and they'll tell you they will charge to move your large pieces of furniture around the room to lay the carpet. It eats into their time, so don't pay them to do something you may be able to do yourself.
Carpet Estimate & Carpet Quotes
Finally you cant save money , if you dont know what your paying for. For this reason, get itemised quotes. So, you can see where extra charges have been added that you might be able to avoid. For example, by removing old flooring yourself or reusing existing gripper rods or underlay.
No matter if you are a new home owner looking to add a more homely feel to your living room or just looking to update a vintage staircase, Carpet Corner have flooring of all colours, patterns and price ranges.
Why not call in and see us soon! For a cost effective and high quality flooring quote for new carpets and fitting!
Carpets | Laminate | Project Flooring | Vinyl Flooring | Luxury Vinyl Tiles | Blinds | Artificial Grass
PLEASE TAKE A LOOK AT OUR CUSTOMER COMMENTS BY CLICKING HERE